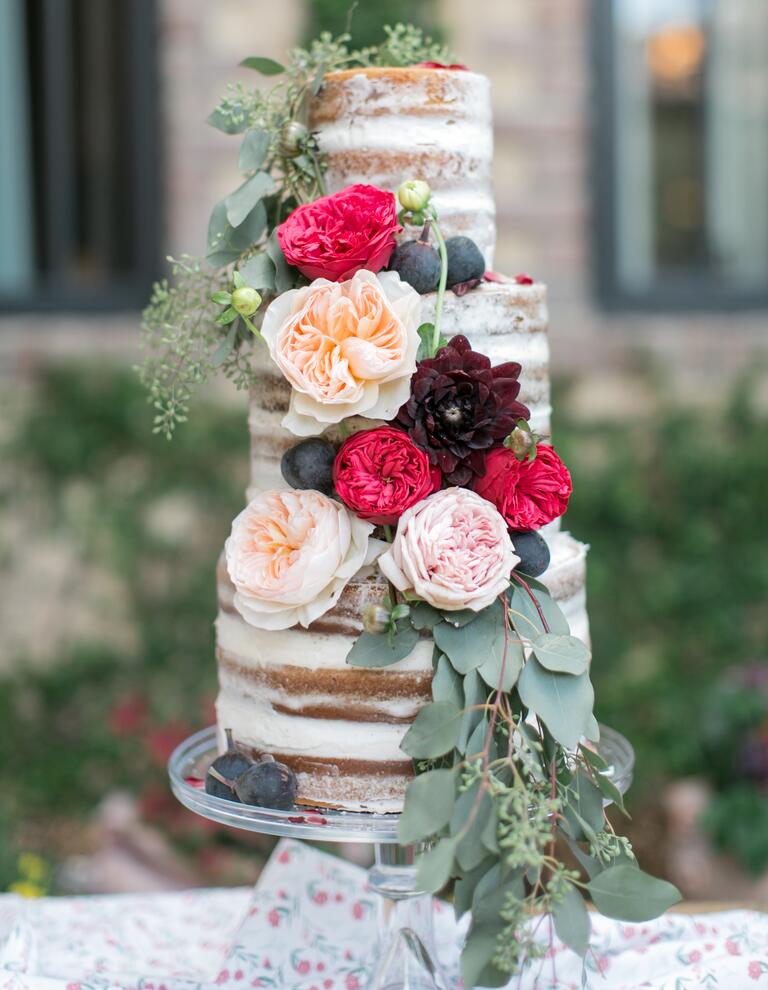 So you're planing your reception, turning over ideas in your head and you keep saying to yourself "I want to do something different that no one has seen before!"
Well the answer may be a "Naked Wedding Cake."  This latest wedding trend strips away the icing or fondant on the exterior of the cake and shows off the layers of cake and icing between the layers.  
This "blank canvas" allows the bride to select cake garnishes that suit her theme and color palate - whether it is flowers, fresh fruit or even sugared fruit.